PROTEM – a cut above the rest
PROTEM consistently optimizes its performance in order to anticipate the needs and satisfy the expectations of our customers in terms of our strict quality requirements. Our flexibility, responsiveness and capability to adapt ourselves to our customer's situations, allows PROTEM to offer them excellent support in their industrial operations all over the world.
PROTEM designs and manufactures a wide range of portable facing, beveling, cutting, severing, counterboring, flange and valve machining and boring equipment.
Other companies have sought to exploit this growing market and have developed machines to do so, but none have managed to ensure continuous development of their products, and prove their ability to adapt to a market in perpetual renewal. PROTEM has not only been able to consistently achieve these objectives, but has demonstrated their technical competence, the reliability of their products and above all, the ability to understand the real needs of their customers.
PROTEM has thus achieved universal recognition and become the favored partner of the majority of companies within the following industries: nuclear, oil & gas, shipbuilding, chemical, petrochemical, food preparation, tube and pipe machining, semiconductor, pharmaceutical and many others across the globe.
Nuclear industries

For more than 40 years PROTEM equipment have been used successfully by nuclear operators.

Oil and Gas Industry

PROTEM offers integrated solutions for Prefabrication, Manufacturing, Maintenance and Repair operations to all facets of the Oil and Gas Industry. SUBSEA - EXTREME TEMPERATURES - BARGES - ONSHORE - OFFSHORE - SPOOLBASE

Tube and Pipeline Manufacturers

Equipement designed by PROTEM are integrated into the manufacturing processes of Tube and Pipeline Manufacturers for a substantial gain in productivity.

Shipbuilding Industry

Equipement designed and manufactured by PROTEM can be used within tight spaces and restrictive environments.

Boiler Manufacturers

PROTEM has always been known for being innovative and is offering a large range of portable machines specially designed for Boiler Manufacturers.

Shipbuilding Industry

Equipement designed and manufactured by PROTEM can be used within tight spaces and restrictive environments.
As a result of all of these factors, PROTEM machines enjoy an excellent reputation wherever they are used throughout the world. The success and confidence, placed in us by our clients, allows us to affirm our global leadership position in the market of portable tube and pipe machining.
PROTEM takes this responsibility very seriously. We will continue to cultivate and maintain their trust. In addition to our standard product line.
PROTEM also designs and manufactures special machines and welding equipment to meet the specific technical needs of our customers.
More than 15,000 PROTEM and SERCO portable machines are being used all around the world.
During the last 40 years, PROTEM has designed more than 800 specialty machines..
Beveling Machines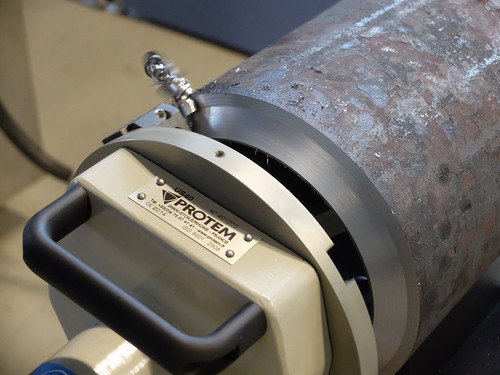 OD and ID mount.
Machining diameters from 8 mm (.315″) to 5000 mm (196.85″).
Machining wall thicknesses : 0.5 mm (.020″) to over 100 mm (3.934″).
For all types of metals, alloys and steel.
Orbital cutting and beveling machines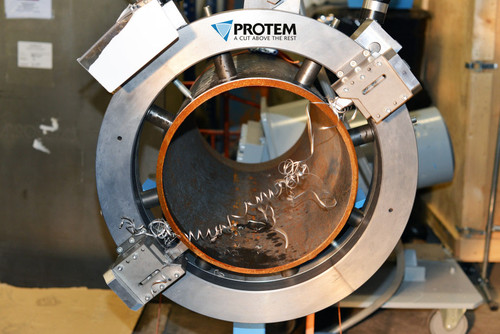 OD clamping for diameters ranging from 0.5″ to 168″
Machining wall thicknesses: 0.5 mm (.020″) to over 100 mm (3.937″).
Flange and valve facing machines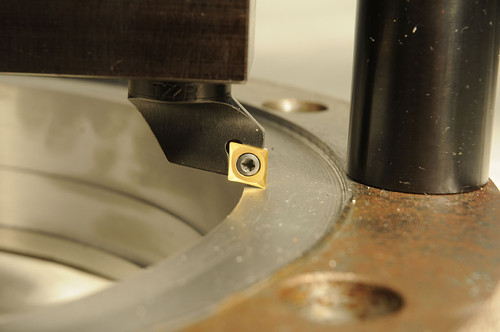 OD or ID mount.
Machining diameters from 25 mm (.984″) to 5000 mm (197″) (larger diameters are available upon request).
Machining wall thicknesses : 2 to 350 mm (.079″ to 13.779″) and over.
Specialty Machines:
Nuclear Equipment: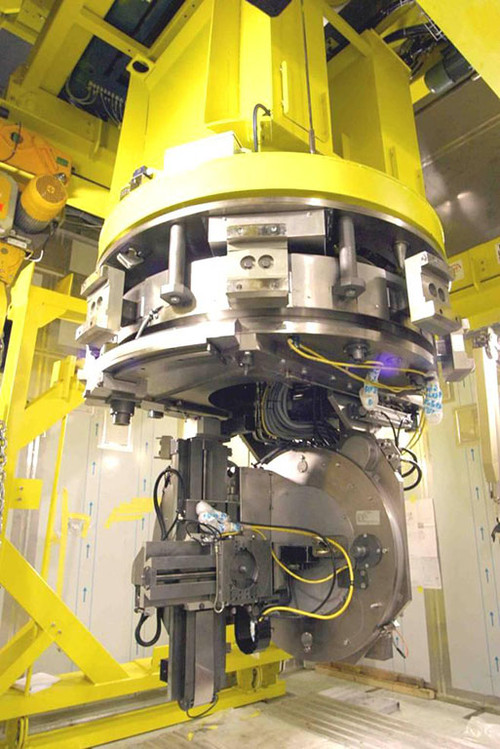 PROTEM​ designs equipment for the construction, maintenance and dismantling of nuclear installations and components.
Oil & gas industry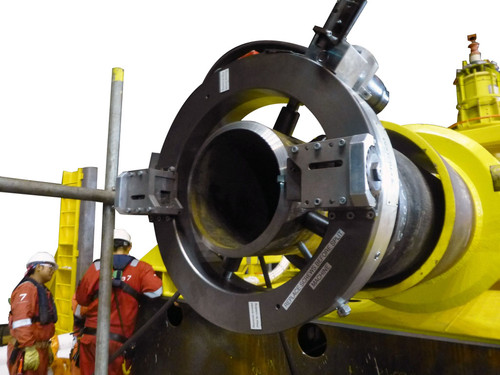 PROTEM offers a complete range of equipment dedicated to applications in the oil & gas industry.
For applications onshore, offshore, on spoolbases, under water and under the most severe conditions.
These machines perform welding preparations by high speed cutting, beveling and/or counterboring operations on tubes and pipes with diameters up to 168″.