Nuclear (Nuclear power)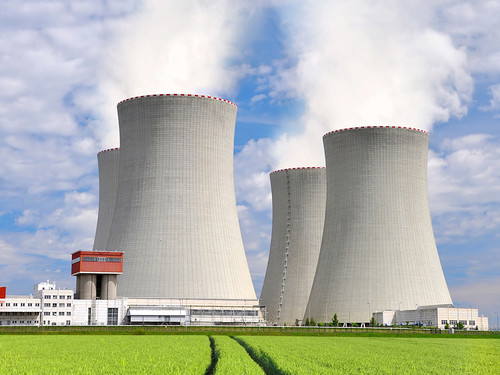 Our equipment is known for its capability, quality, precision, sturdiness and ease of use. The design enables performance of varied operations including; cutting, beveling, de-tubing and inside tube cutting of tubular plates.
PROTEM equipment is used during all the stages of a nuclear power station's life; construction, maintenance, dismantling and nuclear waste processing.
PROTEM supplies equipment to nuclear facilities all over the world. Our techncial expertise and experience have made us a world leader in the design and manufacture of equipment to the Nuclear Industry.
Our engineers have mastered the processes and implemented the necessary techniques to satisfy the requirements and regulations inherent in the Nuclear Industry. They are perfectly aware of the unique requirements necessary when machines are used within environments subject to ionizing radiation. The design of equipment dedicated to operations within such conditions is systematically done taking into account all essential safety requirements. Our engineers are also alert to the cost of waste processing. The machining procedures they propose reduce waste production greatly and also optimize the filling of waste drums.
TTNG-HD323 - Orbital Cutting & Beveling machine Splitframe Clamshell for pipes ranging from 8" to 12"

219.1 mm (8.63") ID
323.9 mm (12.75") OD

US40 - Tube & Pipe Chamfering Machine with pneumatic drive ID locking beveling machine

43 mm (1.69") ID
273 mm (10.75") OD

SE90NG - Tube squaring and beveling machine with pneumatic drive

10 mm (0.39") ID
90 mm (3.54") OD

US150 - Tube and pipe beveling machine with pneumatic drive

150 mm (5.91") ID
610 mm (24.02") OD

US450 - Tube and pipe beveling machine with pneumatic drive

457 mm (17.99") ID
914 mm (35.98") OD

TU400 Flange & Valve Facing Equipment. Portable lathes for sealing surfaces, flanges and bores

0 mm (0.00") ID
400 mm (15.75") OD

TU600 TE Flange & Valve Facing Equipment. Portable lathes for sealing surfaces, flanges and bores

0 mm (0.00") ID
600 mm (23.62") OD

XP600 Portable Equipment for Facing Flanges and Valves

0 mm (0.00") ID
600 mm (23.62") OD

US6 - Orbital Tube Cutting Saw for Ø from 0.5" to 6"

12.7 mm (0.50") ID
168 mm (6.61") OD

US3 - Orbital Tube Cutting Saw for Ø from 0.196" to 3.5"

5 mm (0.20") ID
88.9 mm (3.50") OD

UG1 - Tungsten Electrode Sharpener & Grinder




FBB2-6 Elbow Bench Beveling Machine

60.3 mm (2.37") ID
168.3 mm (6.63") OD

OCM - Orbital Cutting and Beveling Machine for Tubes and Pipes - Pipe Cutter

168.3 mm (6.63") ID
3048 mm (120.00") OD

FBB1-3 - Elbow Bench Beveling Machine

33.4 mm (1.31") ID
88.9 mm (3.50") OD

US25CH - Tube and pipe beveling machine with pneumatic drive 730 W

12.5 mm (0.49") ID
120 mm (4.72") OD