Business Field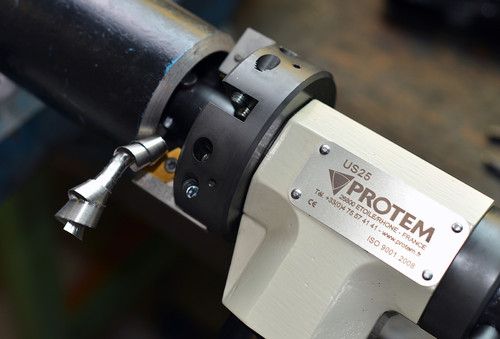 PROTEM is a strategic partner with many major companies, in a variety of industries, across the globe in the design, manufacture and implementation of portable machining, cutting and welding equipment. We have achieved the status of worldwide leader in this industry because of our unceasing commitment to consistently optimize our performance and offer excellent support to industry operations all over the world. The success and confidence placed in us by our clients allows us to affirm our global leadership position in the market of portable tube and pipe machining equipment. PROTEM takes this responsibility very seriously. We will always continue to cultivate and maintain this trust!
Proven knowledge and expertise to provide optimal, individualized solutions to our customers around the world, assisting them in achieving their goals.
Insightful recommendations that meet our customer's unique technical requirements and environmental constraints.
Employees who are dedicated to surpassing our customer's expectations in every facet of our operation.
Being a key collaborator and partner with our customers by understanding their special industry needs and focus, offering perceptive expertise, and remaining ever vigilant and committed to being at the forefront of technological innovation.
High-performance solutions where excellence marks the quality of our achievements.
Assisting our customers to lower their production costs, increase efficiency, extend service life of key components and reduce time spent in hazardous environments with equipment that enables them to improve their overall performance.
Consistent quality in the design, service and manufacture of PROTEM machines to provide the highest machining performance.
Products that can be easily installed, set-up and used by a single operator and still provide safety and dependability under even the toughest conditions.
Nuclear

More than 50 years of worldwide experience and technical expertise

Oil and Gaz

More than 50 years of worldwide experience and technical expertise

Nuclear

More than 50 years of worldwide experience and technical expertise

Oil and Gaz

More than 50 years of worldwide experience and technical expertise